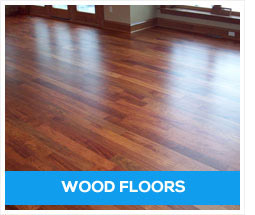 Hardwood floors are a popular flooring method in many homes and business across NYC. While many types of flooring are available to the modern homeowner (including carpet, tile, laminate, linoleum and more) wood floors offer a unique look and feel to your space and can provide a lifetime of use if maintained and cleaned properly. Our wood floor cleaning and restorations services provide complete wood floor solutions, from stain removal to wood floor repair and restoration. Even with regular care, hardwood floors need occasional refinish and restoration services to maintain their optimal condition.
Our wood flooring services include sanding, refinishing, refilling & recoating services. We also handle water damage due to leaks or floors and offer free in-home consultations to assess your specific need and situation. We offer affordable and professional wood flooring solutions that save you time and money while providing you with a custom solution that can resolve any and all of your wood floor issues.
We handle Scuff marks, scratched finishes and gouged surfaces that are a result of heavy traffic or years of usage and can restore the condition of your floor to it's best condition. We also clean up Pet stains and food stains, fix cracks due to temperature or poor maintenance and much more.
Our wood floor services include:
Sanding services

Sealing services

Scuff mark removal services

Pet stains and odor removal

Floor Filler and Recoating services

Waxing & polishing services

Wood Floor Refinishing

Staining and Bleaching

Customized wood floor installation

Buffing services

Polyurethane Protection